A Classic Indian Wedding Photography
Splendid Traditional Indian Wedding Photography of Vinny & Swanandi at Pune, Maharashtra
Best Kerala Christian Wedding Photography
Traditional Christian Wedding Ceremony of Hailes & Sophia at Cherthala, Kerala

Best Kerala Engagement Photography
Traditional Hindu Engagement Ceremony of Aparna & harichandra at Thodupuzha, Idukki
Best Kerala Wedding Photography
Traditional Hindu Wedding Ceremony of Akhil & Shreya at Guruvayur Sreekrishna Temple
Best Kerala Engagement Photography
Christian Engagement Ceremony of Rinu & John, Ernakulam
Splendid Kerala Engagement Photography
Christian Engagement ceremony of Vishal & Chelsiya, Calicut
Best Kerala Post Wedding Photography
Navya & Aasish, Munnar, Idukki
Best Kerala Wedding Photography - MoonWedlock
Weddings! The most wondrous day of two people, a coming together of two families to move forward in unison.
The day is nothing short of divine! And capturing the moments in its essence to cherish a lifetime requires craftsmanship of another dimension. Moodwedlock brings to you craftsmanship of magicians to make your moments all the more magical and heavenly. Pass over all your photographic and videography stress to us and be assured that everything is going to be picture perfect! Our zest to create new, timeless and the most beautiful of stories from your special days is what keeps us on our toes! It is this passion which drives us to the perfection you receive. So without further ado.. contact us and allow us to create your story in magnificence as fitting to them!
Kerala Wedding Photography Works
New Kerala Wedding Photography Stories
EXPERTS – FINEST IN INDUSTRY & SERVICES
Memories are what we carry from all our special days. Allow us to make your blissful and blessed day to the magical stories from legends.
Not only are we a step ahead in providing services that are a class apart but we are able to provide them with a positive confidence because of the experts and technicians working behind the scenes with us. Please take a look at our stories as they speak for themselves.
Equipped with the latest products and machines, Moodwedlock is able to customize packages for each of its clients reasonably.
Our gadgets and tools are one of the secret ingredient in kindling the stories you deserve while our prices are what will allure you! Contact us now to discuss about your dream day!
As the trend goes by, we also materialize all the occasions which precede and succeed a wedding. These pre and post wedding pictures and movies are created with deep discussions with the couple – locations, story line, wardrobe, etc. We provide a list of long but the most picturesque of locations and themes designed specifically for the couple. The couple then gets to choose what fits best for them.
The days of shooting these are nothing but fun and a way for couples to spend time together relaxing from the wedding pressures and anxieties ( which usually the couple go through).
The customised photo books which will hold the precious pictures of the occasion are something which we pride ourselves for. Each client receives a design customised to them making our photo album unique. It need not be added that they would be of the best quality and are made to withstand time as the newly made relationship!
AN EFFICIENT & UNRELENTING
It need not be said that any organisation's strength is it's people! We are very proud that Moodwedlock has seasoned experts, technicians and support teams who work 24/7 to create the best of story lines, to capture the best of your moments and weave together a tale for you to cherish a lifetime. Our Team ensures that even minute details are discussed, communicated and finalized with our clients to avoid delays and confusion at all rates. You can rest assured that your photographic and videography are in the hands of the most reliable team in the industry.
We know that time is of utmost importance in any aspect of professional or personal life. Our post event proceedings are supported by the strongest of core teams that the industry have come across making us one of the most reliable organisations to work with. Our processes are discussed and decided with clients before hand and we ensure that any changes are continuously communicated mutually. Time is our top priority and that is our secret to happy clients who were never let down!.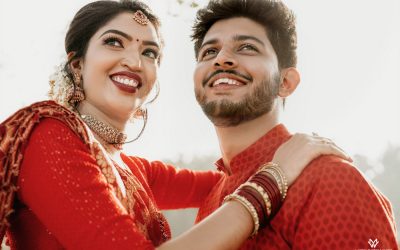 Pre-wedding and post-wedding shoots have already gained popularity among couples nowadays. A pre-wedding shoot is the most excited and fantastic part of the wedding as it creates a comfortable environment for the couple before their wedding to spend time together. MoonwedLock is one of India's premier wedding cinematography and photography companies based in Kochi, Kerala.
Kochi being the financial capital of kerala, is one of the most happening places for luxury and destination weddings. Kochi hosts 500+ premium weddings every month. Every individual wants to have all his or her memories turn into unique experience. Necessity of events being covered by creative professionals is that anybody can do an event, irrespective of whether the event turned out to be good or bad. The only factor that will make a difference is the element of creativity and professionalism.
Sandwiched between the Vembanad Lake and the western Ghats, Kottayam is a metropolis inside the Indian kingdom of Kerala. Having a prime position in the flavour map of Kerala, It is known for mouth-watering local delicacies. Kottayam christian wedddings often revolves around frothy white clothes, tons of flora, and lovely flower women. Subtle and stylish, they are imaginative and prescient in monochrome.
MoonWedlock : Kerala's Most Favorite Wedding Photographer
Capturing Your Story Beautifully And Thoroughly While Ensuring You Have A Stress-Free Wedding Day